What are all the parts available in Jane to build a chart template? Well, let's take a look!
And here's how you use them to build your charts:
Body Chart / Image Annotation
Jane's Body Chart gives you options. You can always use Jane's default body image:
And when you are charting for a patient during their appointment, you can use the toolbar to draw on any image you upload to this section or to add a numbered reference point. Remember that the toolbars and numbers won't show up in the template building mode but they will when you load the template in a patient's chart.  
But some practitioners prefer to upload their own image. This is totally possible. When you are creating your Chart Templates, simply upload any image of your choice to the Body Chart "Edit" box: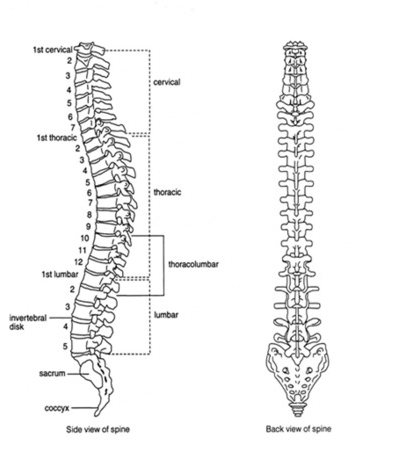 You'll have the same Edit options for your image of choice as with the default body chart: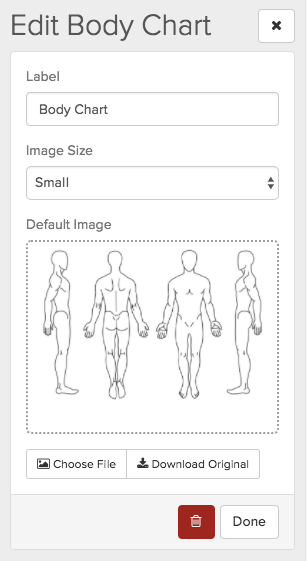 Signature Chart Part
The signature chart part is a quick and simple way for practitioners to collect a signature. This can be used to collect additional patient consent or supervisor approvals.
Please note that if this chart is duplicated, Jane removes the signature from the duplicated copy.
Check Boxes
Check boxes can help reduce charting time.

When building your Chart Template, add a Label in the "Edit" box and you'll need to write one item per line to correspond to each check box:
NOTE - you cannot repeat a value in the same Check Box list. For example, you could not have Red listed twice. Each line entry must be unique.
Select from the Horizontal, Vertical, or Column layout to change how the checkboxes are formatted in your chart. For this type of formatting to work, "Include Notes" will need to be toggled off.
Lastly, if you'd like to hide the unchecked options from the final report, feel free to select Hide unchecked checkboxes after signing.
Chief Complaint
Create a Chief Complaint section in your chart template: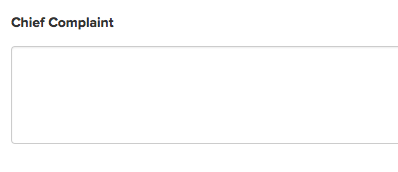 Then use this space in your charting to log the primary reason a patient is visiting you today.
Dropdown
Dropdowns allow you to select one answer to a question or subject. In the "Edit Drop Down" area, you would insert one item per line to get a selection of items for your dropdown menu: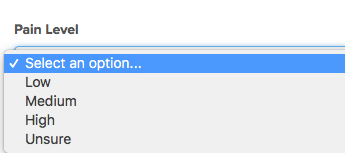 File/Image Upload
Upload any file type and add a description:
Heading
Add a simple heading to your chart template. Here, we've added the heading "Recent Complaints" and then added a "Notes" section where patient complaints can be recorded:
Instruction
Add instructions to your template that will not be visible when exporting or printing the chart.

Note
This section (and all sections) can be re-labelled to suit your needs.  Just click in the "Label" field of the "Edit Note" box and enter your own label. If you fill out any text in this area, it will load in real time in the Note Preview area.
For example, a basic SOAP template could consist of 4 notes that have been renamed to Subjective, Objective, Assessment, and Plan.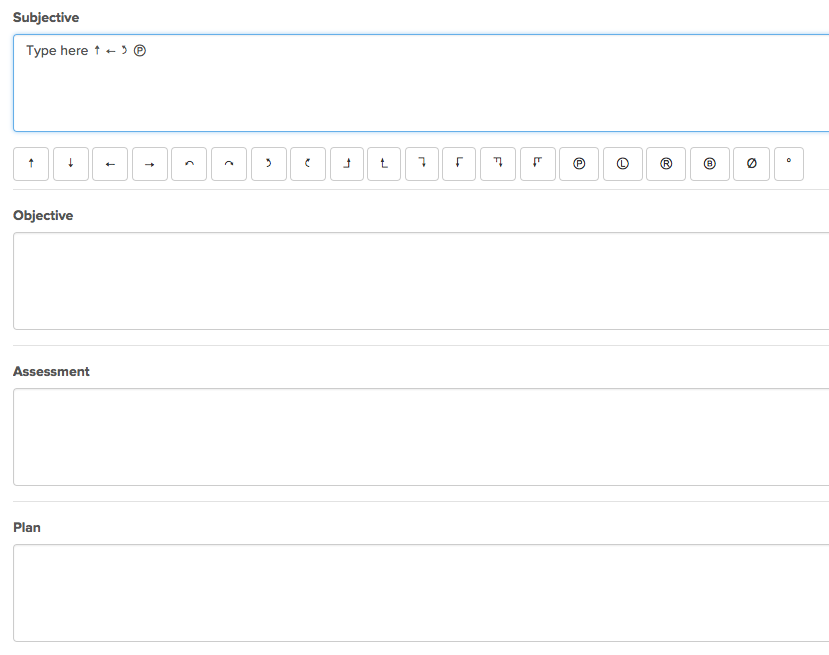 Optical Measurements
The Optical Measurements option builds in common eye measurements and allows you to add additional notes when needed:
Range/Scale
A customizable range/scale slider allows you to choose from a range of values - numbers, letters or words.

These values are easily customizable in the Chart Template "Edit" box. Just type the values you want to appear in the range scale, one item per line, and the scale populates in real time in the Chart Template Preview area.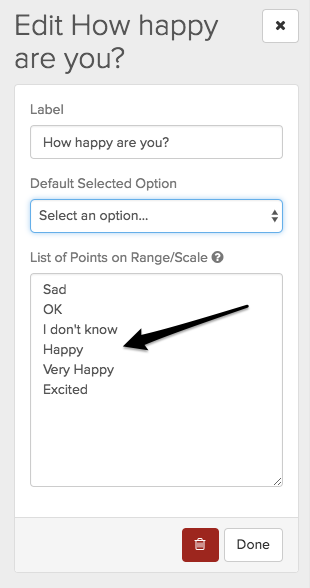 Sketch
You can also add a sketch page to any template. This will give you an area to free draw with a stylus, touchscreen, or mouse.
You can use the sketch template as is to handwrite your notes, or upload a picture that you can mark up.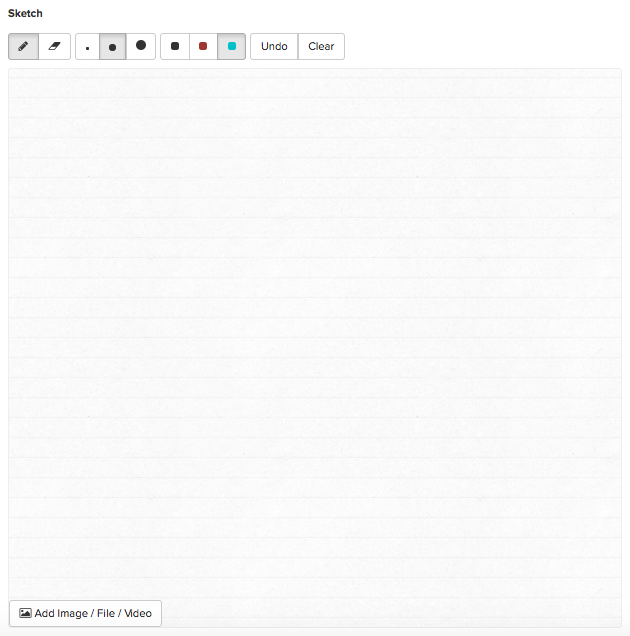 Spine
Checkboxes for each joint, sketch on a spine diagram and notes.
Vitals
Use this to track and record a client's vitals from visit to visit. Note: When you create your chart template, you can choose whether you want to record in metric or imperial. Every time you bring up this chart template, your chosen system will appear by default.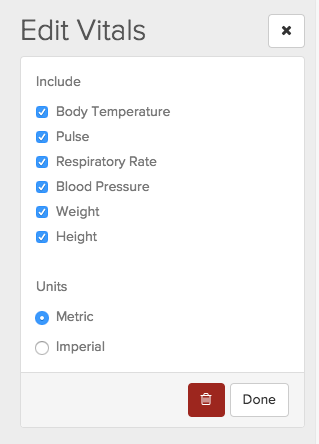 Using Templates
Your templates will show up in the bottom of your template list when you use the "New Chart Entry" button or "Add to Chart" function. You can create your own chart templates or, if you want to piggyback on someone else's hard work, you can opt in to templates built by other practitioners in your clinic. Efficient!
For more on how to work with these chart items, have a look at: Creating a Chart Template
Happy charting!